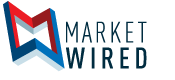 Ballet Sun Valley brings internationally renowned dancers and a world-premiere ballet to Sun Valley, Idaho
The three-day festival brings 24 acclaimed dancers including Isabella Boylston, Misty Copeland, Lauren Cuthbertson, Marcelo Gomes, Kimin Kim, Maria Kochetkova, and a world-premiere ballet with an original music score
Isabella Boylston, Photo by Ungano + Agriodimas
Click here for high-resolution version
SUN VALLEY, ID--(Marketwired - July 06, 2017) - Internationally recognized ballet dancers and a world-premiere ballet are coming to the beautiful mountain town of Sun Valley, Idaho for a Ballet Festival, August 22 - 24, 2017.
/EINPresswire.com/ -- The three-day festival brings 24 acclaimed dancers from around the world, including Isabella Boylston, Misty Copeland, Lauren Cuthbertson, Marcelo Gomes, Kimin Kim, Maria Kochetkova, and a world-premiere ballet with an original music score.
The Festival's programs will be performed in the Sun Valley Pavilion, one of the most spectacular outdoor covered venues in the United States.
The genesis of this unprecedented Festival was a conversation between Isabella Boylston -- a principal dancer with American Ballet Theatre (ABT) and native of Sun Valley -- and Dan Drackett and Robert Smelick, two Sun Valley residents who previously organized a visit of the San Francisco Ballet to Sun Valley.
Boylston explained her vision of a festival that would bring dancers from around the world to her hometown. Boylston agreed to organize the dancers and the program if Drackett and Smelick agreed to put together the organization needed to support the Festival as well as the sponsor support to fund the ambitious project. Agreement was reached and Ballet Sun Valley was formed.
Boylston has now not only persuaded many well-known dancers to be part of this unique Festival, but as the Festival's Artistic Director she has curated a diverse and ambitious program for the two performances.
A highlight of the August 24th performance will be a world-premiere ballet, rare for a summer dance Festival. This new ballet is being choreographed by Gemma Bond, a current member of American Ballet Theatre's corps de ballet and one of the few female choreographers in the ballet world. She is currently rehearsing the work in New York with ABT dancers.
Bond describes the new work as "an exploration of the broad humanistic themes when normality is disturbed by the celestial darkness created by a total solar eclipse." The theme was inspired by the Great American Eclipse that will cover the region in darkness the day before the Festival's first performance.
Composer Judd Greenstein is writing an original score for the new ballet. His previous work includes original scores for the Minnesota Orchestra, the Alabama Symphony, and the North Carolina Symphony among others. Kate Duhamel, a pioneer in the field of video and dance has been commissioned to create background video to help tell the ballet's story. New York-based Reid and Harriet is designing costumes and lighting is being created by David Robertson.
Another part of Boylston's plan was to take advantage of having so many well-known dancers together in one place by organizing a Day for Dance Education when dancers will teach free dance classes for aspiring dancers. This education day will be on August 23. To be considered for a class, students must complete an application which can be found on the Ballet Sun Valley website. A committee of dance instructors will select the students to be invited to participate.
"This a dream realized for me," said Boylston. "Sun Valley is where I came to love ballet, where the root of inspiration took hold. This is one way I can give back and perform alongside artists I respect in a beautiful yet culturally vibrant place that's close to my heart."
For Ballet Sun Valley ticket prices and availability, lodging and more information, please visit www.balletsunvalley.com or call (208) 727-7437. Tickets, ranging from $50 to $500, may also be purchased at the Sun Valley Resort ticket office by calling (208) 622-2135.
Image Available: http://www.marketwire.com/library/MwGo/2017/7/6/11G142318/Images/Isabella_Boylston-50b53d41cdbc9de7b37fa68479bf64df.jpg

Powered by

EIN Presswire does not exercise editorial control over third-party content provided, uploaded, published, or distributed by users of EIN Presswire. We are a distributor, not a publisher, of 3rd party content. Such content may contain the views, opinions, statements, offers, and other material of the respective users, suppliers, participants, or authors.
Submit your press release