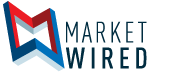 D-BOX Motion Recliners Experiencing Explosive Global Growth in Theatres
/EINPresswire.com/ -- MONTREAL, QUEBEC--(Marketwired - Aug 7, 2017) - D-BOX Technologies Inc. (D-BOX) (TSX:DBO), a world leader in immersive entertainment motion-seating technology, is currently enjoying incredible success in its theatrical division as the unprecedented consumer demand for premium experiences has exhibitors and theatre owners eager to add motion recliners to their theatrical offerings.
As D-BOX is currently the only company with the expertise to add motion to recliner seats, the surge in business is understandable. Many auditoriums around the world will be upgrading to D-BOX motion recliner technology in the next few months, mainly in the United States with aggressive expansion plan expected in Europe, Asia and the Middle East.
D-BOX motion connects the body and the imagination creating a unique, highly immersive entertainment experience and is a key component in D-BOX's wide appeal. Per Claude McMaster, CEO of D-BOX, "We've been working hard to meet the consumer demand for motion recliners and it has paid off as audiences absolutely love the experience, which is apparent with the box office results. Exhibitors and owners appreciate the options offered, including flexible seating configurations, turnkey services and cost-effectiveness."
"Exhibition is in an exciting period of transformation," stated Mark Zoradi, Cinemark's CEO. "To stay at the forefront of that transformation, we are significantly investing to further enhance the guest experience; D-BOX is a valuable partner as we continue to upgrade our theatres with the amenities consumers are seeking."
Anticipating more growth, D-BOX is currently working on new recliner seat for the fast growing Asian market that will be launched at the Beijing International TV, Radio and Film Exhibition this August, Asia's most influential exhibition in the broadcasting industry.
ABOUT D-BOX
D-BOX is a company of visionaries, artists, and innovators. We create hyper-realistic, immersive entertainment experiences by moving the body and sparking the imagination through motion. This expertise is one of the reasons why we have collaborated with some of the best companies in the world to deliver new ways to tell great stories. Whether it's movies, video games, virtual reality applications, themed entertainment or professional simulation, our mission is to move the world.
D-BOX Technologies Inc. is a publicly traded Canadian company listed on the Toronto Stock Exchange (TSX:DBO). The head office is located in Montreal and satellite offices are based in Los Angeles, USA and Beijing, China.
D-BOX TECHNOLOGIES INC.
Mr. Claude Mc Master
President and Chief Executive Officer
(450) 876 1222
cmcmaster@d-box.com
INVESTOR RELATIONS
Mr. Glen Akselrod
Founder Bristol Capital Ltd.
(905) 326-1888, ext. 10
glen@bristolir.com

Powered by